Within a nice walk, a short drive or a boat ride, you will find outstanding restaurants offering a vast variety of cuisine with a common factor being the fresh local seafood in Antigua. You have the choice of eating local delicacies or you can tour the world on this very own island with excellent cuisine from Italy, France, Asia, and India just to name a few.
Nestled within a lush private garden in the heart of historic English Harbour, Colibri's quaint cottage and cabana bar and restaurant will exude any Caribbean charm. They serve French and Créole cuisine, French wine and craft cocktails. This gem of a restaurant is only a five-minute drive away from The Beach Houses! It definitely transports you to a slice of France with a flare of Créole right here in Antigua. An experience everyone should have!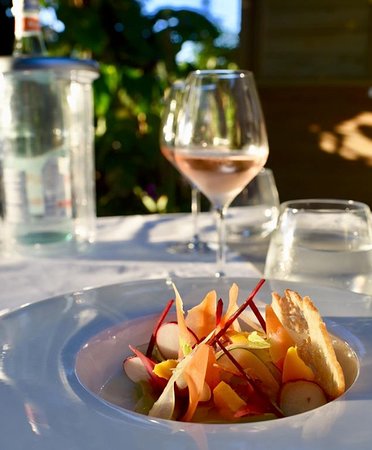 Colibri's enchanted setting evokes a sense of time and place. They have a dining room that is an old West Indian cottage that was built in the late 1960s. The surrounding lush garden and magnificent trees provide a stunning backdrop for their dining terrace. Inspired by Didier's French roots and his wife Leah's travels throughout the Caribbean, their cuisine re-imagines French classics using Caribbean ingredients and Créole flavours.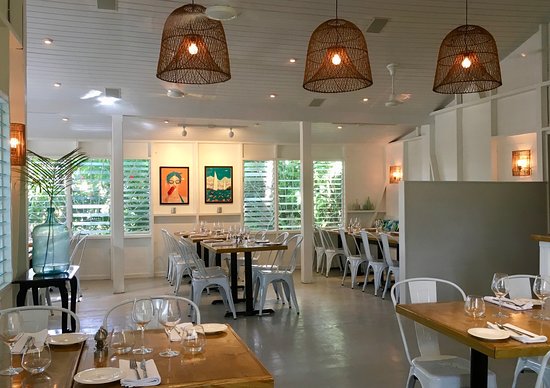 Highlighting Antigua's abundance of local products, the menu changes daily depending on what's available. They say that their farmers spoil them with fresh vegetables and aromatic herbs, rabbits, chicken, pork, beef and lamb, which in turn, spoils you! Their fishermen's daily catch includes Snapper, Mahi-Mahi, Grouper, Wahoo, Tuna and Barbudan Lobster. Sourcing the best ingredients from near and far, their talented kitchen team produces exquisite flavours that won't soon be forgotten. This is one of the special things about Antigua, all the amazingly fresh and local products that you can get really makes all the difference! Everyone involved from the crop owners, farmers, chefs, and the smiling faces helping you along the way, always want to see you smile.
There is an outdoor lounge that is perfect to sip cocktails while listening to live music. They are open Monday-Saturday for dinner 6:30-9:30 pm and the bar is open from 5 pm-Midnight.
Visit their website to make your reservation now!